Here is how you can send outbound emails from ContactHero tracked in contact history.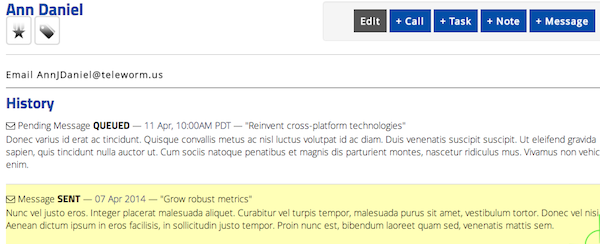 From your account page, configure your outbound email server. Below is an example for how to configure gmail (see notes below). Then go to any contact on contacthero.com and send them a message (+ Message). A copy of the message should be saved in ContactHero history plus it should go out in this case Gmail or whichever email server you have set. Note you can also set a time to send a message later in which case the message will show as "Pending Message QUEUED."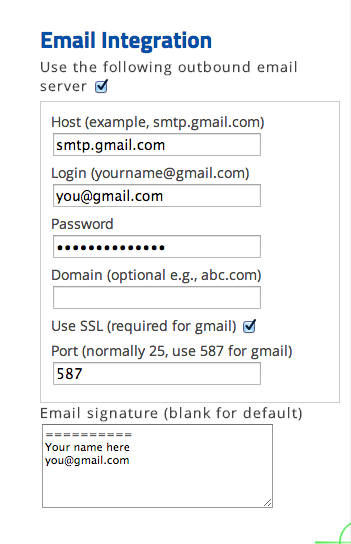 Gmail specific notes
The first time you do this and ContactHero signs into your gmail account, you may get an email from Google saying "Suspicious sign in prevented." In this case, you will need to go directly to https://mail.google.com and click on this link at the top of the page acknowledge that this was you, otherwise emails will not be able to go out from ContactHero.
Another alternative for gmail is to create an application-specific password (see link) for ContactHero. This is more secure and you do not need to enter your gmail password into ContactHero.
Contact Us if you have any questions.