ContactHero lets you share contacts between accounts. Previously, all contacts where kept separate between accounts. This feature is enabled for all accounts including 30 day demo accounts.
Now you can keep a common address book across members of your organization.
To turn on shared contacts, go to My Account and click "Turn on shared contacts". Contacts between different accounts in ContactHero are shared by creating a group (aka "domain") and inviting users to a group.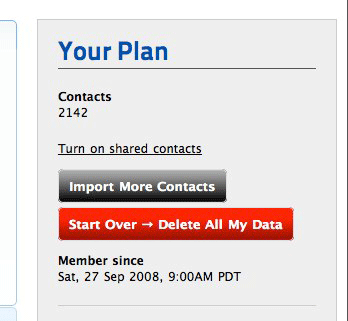 Set a name for your group, e.g. "My Company", and start inviting other users by email address. If they do not already have an account, they will be sent an email to create one and once they do will automatically be set up to share contacts with your group. As the group owner, you can add or remove users at anytime, and there is no limit to the # of users you can have in a group. You can also make other users group owners which will allow them to invite other users. Only group owners can invite or remove other users from a group.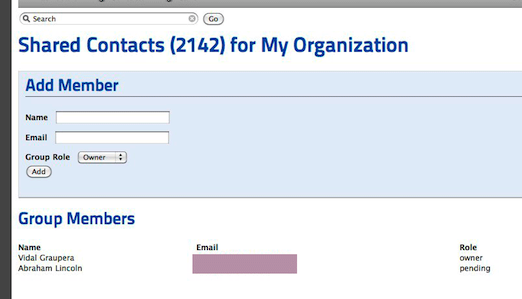 All users in a group can search, edit, update and delete shared contacts. They can also schedule calls, add notes, and view the complete contact history for any shared contact.
Once you turn on shared contacts or join an existing group, you will see in your account the # of separate contacts you have, as well as the # of shared contacts in your group. Your contact list and list of calls will correspond to any separate contacts you have plus any shared contacts.
You can convert all your existing contacts to shared contacts by clicking "Convert All to Shared Contacts" next to your number of separate contacts. You can also choose to have all new contacts shared by setting "New contacts are shared by default". This option is set to on when you enable shared contacts. Turn it off, if you want to keep some contacts separate.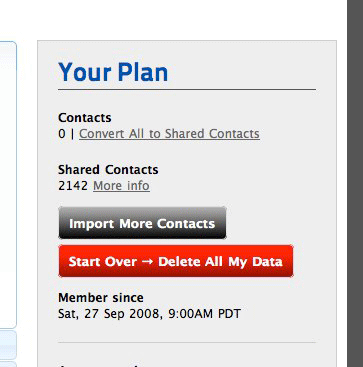 If you are running the ContactHero iPhone app, you do not need to do anything special. Once enabled in your account, shared contacts will appear on your iPhone device just like any other contacts.